Buy fresh Produce Inc. has fresh Green Bell Peppers. BFP deals directly with the Growers as to provide Field Freshness every day. Our Growers are known in the industry for the best produce available with the most consistency year  around. BFP specializes in produce items and can deliver your product to your dock anywhere West of the Rockies. Contact BFP today for contract pricing and the best in quality and service.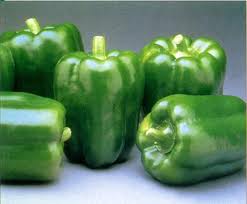 WEIGHT LOSS
Bell peppers come in a variety of colors including green, yellow, orange, red and black. Green bell peppers are somewhat bitter in flavor while red and orange peppers tend to be much sweeter. Red bell peppers are used to make pimentos and paprika. In addition to their great flavor, bell peppers have great nutritional value.
Bell peppers are a delicious vegetable that can be enjoyed either raw or cooked. When served raw, bell peppers have a crisp texture that lends itself to salads and makes a perfect complement to dips. When bell peppers are cooked they take on a smoky, sweetness that enhances many dishes.
Contact us to place your order or for additional information on other produce items not list

HOUR OF OPERATION 3AM - 3PM
6636 E.26TH STREET COMMERCE, CA 90040
TEL: 323.796.0127 FAX: 323.796.0131