Buy fresh Produce Inc. has fresh Red Bell Peppers. BFP deals directly with the Growers as to provide Field Freshness every day. Our Growers are known in the industry for the best produce available with the most consistency year  around. BFP specializes in produce items and can deliver your product to your dock anywhere West of the Rockies. Contact BFP today for contract pricing and the best in quality and service.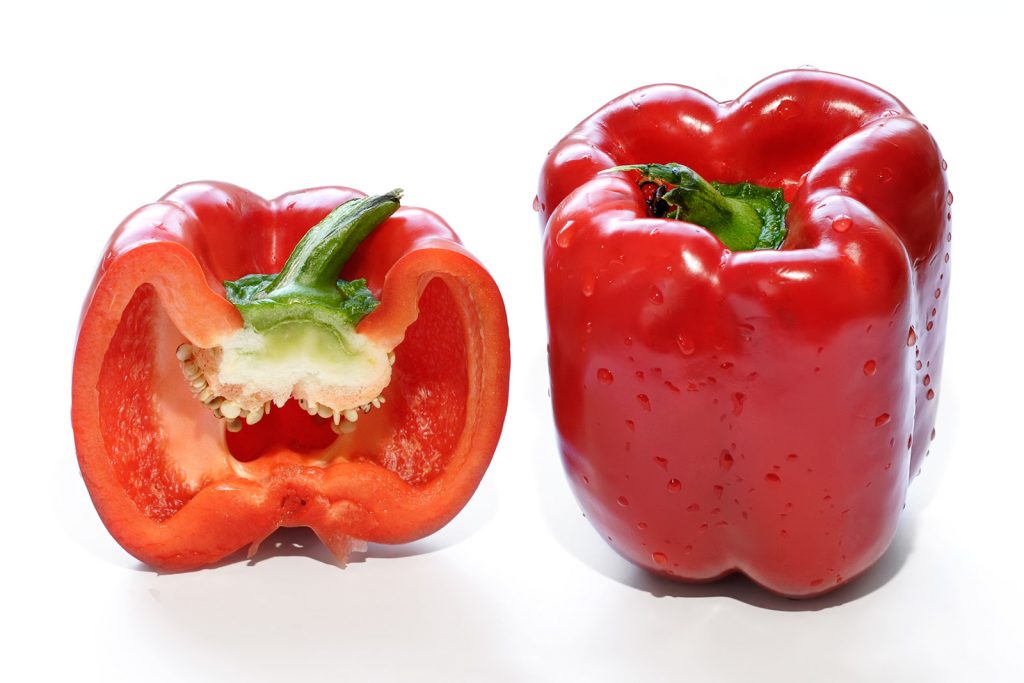 WEIGHT LOSS
Red bell peppers are also very high in Vitamins C and E which are essential vitamins to help restore and build a strong and healthy immune system.  They also contain a good source of Vitamin B6 which helps defend against free radicals and cellular damage.  Red bell peppers are low in cholesterol and saturated fat which makes this food an excellent choice to help lower and maintain bad cholesterol levels and helps to fight against heart related issues.  Red bell peppers are an excellent source of dietary fiber which helps provide bulk and helps to maintain a healthy digestive system.
Bell peppers are known for their sweetness and are produced in a variety of colors; the red bell pepper is known to be the sweetest which adds a great deal of flavor to salads and stir fry meals.  To get the most nutrition from bell peppers eating them raw is suggested; they can be used in salads or served by themselves with a dash of olive oil and vinegar.  Adding bell peppers to foods such as stir fry adds a great deal of flavor and if not over cooked, the vitamins and nutrients in bell peppers can remain intact.
Contact us to place your order or for additional information on other produce items not list

HOUR OF OPERATION 3AM - 3PM
6636 E.26TH STREET COMMERCE, CA 90040
TEL: 323.796.0127 FAX: 323.796.0131